Why you Need an Estate Plan?
We guide you to confidently make decisions so you can create a plan that keeps everything and everyone you love out of court and conflict.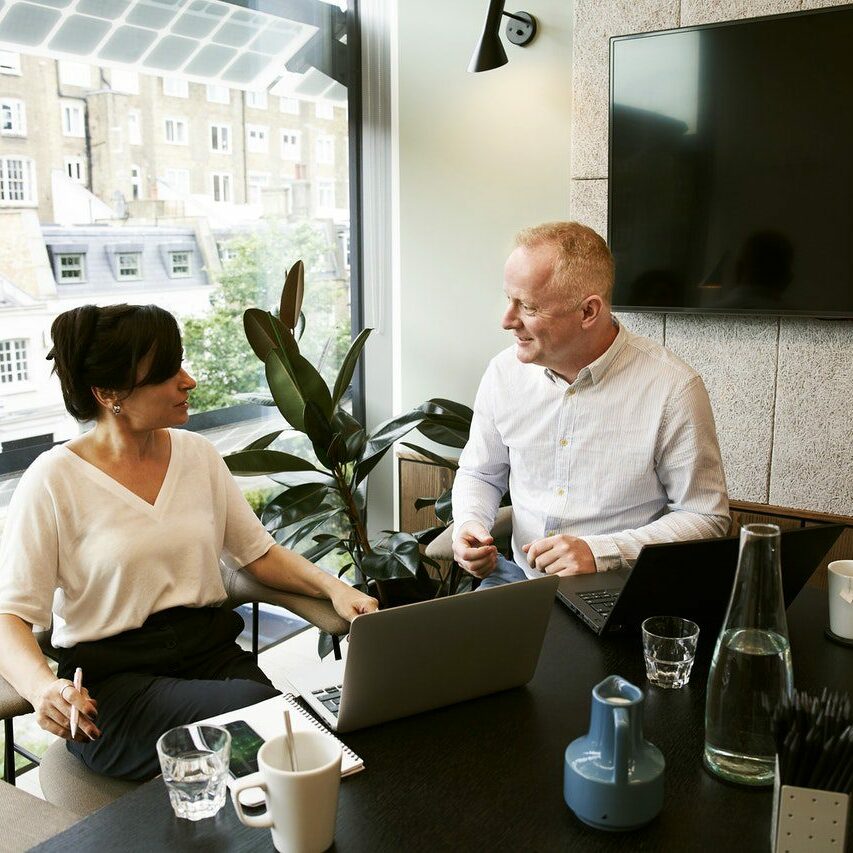 Life is full of complex legal and financial decisions; you do not have to do this alone.
You may know that your life and your legacy is much more than the money you leave behind but you may have no idea how to incorporate that into your Estate Plan. Maybe you are even thinking you can do it all yourself given the variety of tools you can find online.
If either of these describe you, you have come to the right place.  Estate Planning is intricate and personal. If you attempt to do it alone or through a DIY Estate Planning Site, your family could end up lost and unsupported. Your assets may be lost to a lengthy court process or unclaimed when something happens to you. But by then, it will be too late for your family to clean up the mess left behind.
With our firm, you will learn of all the options that are available for you and decide which plan best suits your family.  An Estate Plan is not a "one and done" transaction but should be a Plan that supports you, your family and your goals.  At the end of our process, you will not only feel financially organized but you will feel confident that you have made all the right choices, that your family will be left with support and a clear plan if you become ill, injured, or pass away.
We work with our clients in a unique way that serves their best interests and ensures that their assets and loved ones are protected.
What makes our approach and practice unique?
Flat Fee

Clients choose their plan and the fees. There are never any surprises regarding fees because we do not bill by the hour.  Additionally, other costs associated with planning are also included. We foster a relationship with our clients that is based in trust and respect rather than nickel-and-diming our clients.
Personalized Planning

We do not have plans where it is "one size fits all." Nor are our plans cookie cutter either. We sit down and learn about you, your family and your loved while explaining different scenarios that may occur. We believe through education you become empowered to make decisions for you and your loved ones.
Capture Your Non-Liquid Assets

Some of our most precious gifts do not hold monetary value; such as a picture of a loved one, a recording, our family stories. Embedded into every one of our plans is a legacy interview where we capture those important elements that make up an individual in a recording. Those recordings are stored with our client's Estate Planning Documents.
Complimentary 3 Year Review

Your Estate Plan needs to grow and change as you do.  Complimentary with all of our clients, we will review your Estate Plan every three years to see if any changes are needed and everything is up to date.
Long Lasting Relationships

The documents we create are truly the by-product of the relationship we build with our clients. We have our clients (and their families) best interest at heart with all of the plans we create. Our firm will be there when our client and their families need us the most.
Who should do Estate Planning:
Parents with minor children
4 Ways Your LRR Plan Will Protect Your Family
You keep your affairs private, you have complete control, and you cover all scenarios
(even the ones you forgot to think about).
Protect your children with a Kids Protection Plan

Our children are our biggest and most precious gifts. They deserve to be better protected in the event something happens to you in your death or incapacity. With our unique planning not only will you get a better sense of what it means to protect and support your children through Estate Planning, but you will also get peace of mind knowing we have covered all potential scenarios that could lead to your children being cared for by strangers or the system. Each client will receive a unique Kid Protection Plan ID card to carry in your wallet. Get yours today! Get peace of mind
Properly Funded

One of the biggest issues with Trusts are the assets and whether or not they have all been properly funded/directed to the Trust. Failure to do so may result in your family having to go to court. This is contrary to why clients get an Estate Plan in the first place. Each of our Trust Plans ensure that the plan is properly funded (or actually funded) to ensure the plan will perform as you wish.
Complete Privacy

What most people do not know is how public a Probate Case is. Everything is open to the public- the will, the asset schedules even the plan to distribute the assets. This means that anyone can find out how much your loved ones may be receiving from your Estate. With a trust, everything can remain private and avoid Probate Court.
Reviewed For Changes At Least Once Every Three Years

our Estate Plan should go and change as you do.  Life is not static and your Estate Plan should reflect all of life's changes- a new baby, a new house, or new/different assets or perhaps you want to change beneficiaries or other individuals listed.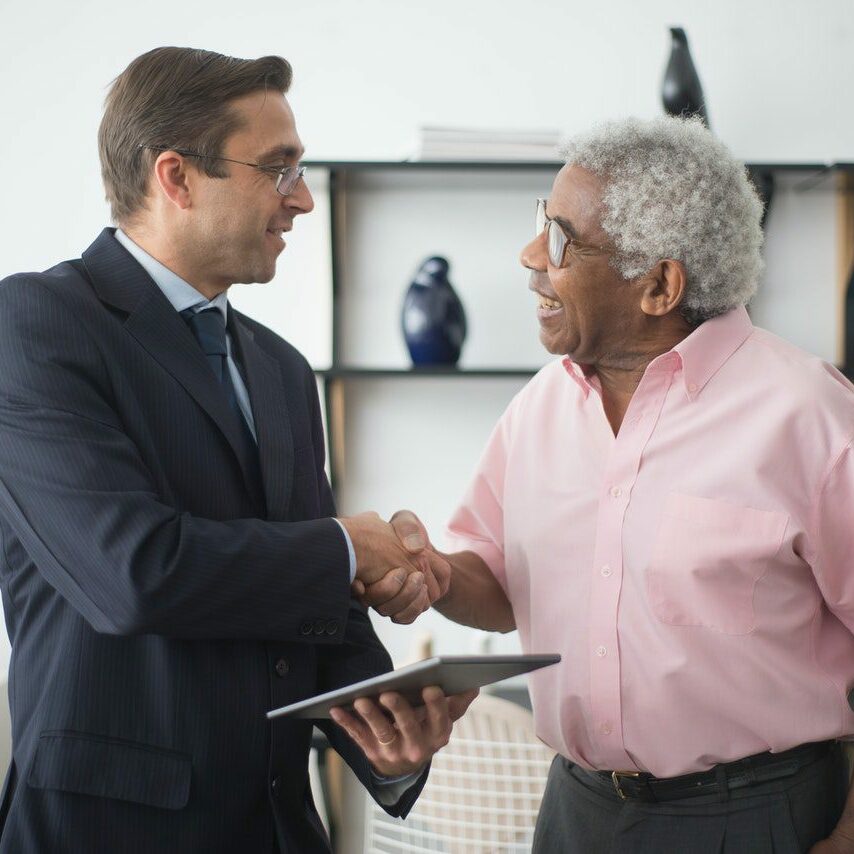 We help you create a personalized plan that includes elements of all of the following, depending on what is best for you and your family. There are purposefully tailored packaged options for you and your family, and all of our fees are flat-rate and agreed to in advance so there are no surprises.
Wills, Trusts, and General Powers of Attorney
Health Care Directives and Medical Powers of Attorney
Guardianship Nominations
Asset Protection Planning
Special Needs Planning
Probate-Coming Soon
Trust Administration- Coming Soon
Conservatorship
You Don't Want To End Up A Statistic
64% of Americans do not have an Estate Plan. Of those 69% of parents do not have a plan

Dying without a Will means a stranger - a probate judge - makes all of the decisions for your family during a time of grief, including potentially who should be guardian of your minor children.
Over $12 Billion in Unclaimed Property in California. Over $58 Billion US Dept of Unclaimed Property per www.money.cnn.com

When you do not leave a current inventory of your assets that your family can easily find when something happens, your assets could go unclaimed, never even benefitting your family.
2 Years Average Time Families Spend In Probate Court According to LegalMatch.com

Probate is a lengthy process, ranging from six months up to 5-10 years, or longer depending the case. On average, families spend two years in probate court that could have been avoided
The life and legacy planning model helps you confidently make legal and financial decisions so you know you have a plan to keep everyone you love out of court and out of conflict after you pass. Schedule a complimentary consult to learn more.
You can have a fully executed Estate Plan within 4 weeks of retaining our office!
1. Complimentary 15 minute Call
2. Family Wealth Planning Session
3. Signing Ceremony
4. Funding of your Trust (if a Trust package is chosen)
5. Legacy Interview and Binder Delivery
6. 3 year Review of your Estate Plan
Complimentary Intake (15 minutes)
Family Wealth Planning Session (2 hours) This is meeting is divided into two parts: 1st part: asking the clients what would happen right now if they were to pass away or become incapacitated. We look at their children and then their assets. We discuss the probate system. 2nd part: is the actual design of their Estate Plan. Clients start making decisions regarding trustees, guardians, health care directives, etc. We ask clients a few questions to determine what they are looking for and why they believe they need Estate Planning. If Client is interested in moving forward with the process, we schedule a Family Wealth Planning Session. Client is mailed a Pre-Meeting Package to prepare them for our next meeting.
Signing Meeting (4 weeks after FWPS)
Binder Delivery/Legacy Interview (4 weeks after Signing) One week after the FWPS clients will receive a summary of the decisions they made. Drafting of their plan then follows. Clients sign their Estate Planning Documents, receive their Family Wealth Inventory, along with Kids Protection ID cards, if applicable. If clients have a home, the new deed is recorded by our office. Trust gets funded either by the clients (with the Self-Funding Tool Kit) or our office Clients receive their Estate Plan We conduct the Legacy Interview where the clients can pass along their intangible assets to their family, friends and generations to come. Clients receive this interview on a USB and it is saved in their personal Client Vault.
FAQs About Estate Planning
Your Will is a legal document through which you distribute your assets upon death. Other assets may be distributed not based on your Will but on your beneficiary designations. A will is handled through the Probate Court. It requires the same process even if you do not have a will. The Probate Court is a lengthy and expensive process.
You could find a DIY program to generate your Estate Plan. You'll always be wondering if you did it correctly. What about my assets, were they taken care of? Is there something else we are missing or should have done. With our firm, you will never be caught wondering if there was anything else you should be doing. We get you financially organized, we educate you on all the options available to your family and create a life long relationship to assist your family when they need us most. A DIY experience leaves people with a false sense of security that can have devastating effects upon a family at their time of need.  The documents we create for a family are the by product of the relationship we build.
We hear this question a lot as we know cost is an important factor. We completely understand. As mentioned before, our fees are flat fees so there are never any surprises when it comes to cost. We invite you to check out our upcoming events where we'll discuss topics and Estate Planning 101. There you will find out about our unique meeting process and fee schedule, as well as next steps to take when you are ready to protect your family and create your legacy.
Think of a Trust as Probate Court Avoider, where a Will is a one-way ticket to the Probate Courthouse. What we mean is that just as a Will distributes your assets upon death, a Revocable Living Trust does the same; however, a Trust does not get filed with the probate court to be effective like a Will. Therefore, a Trust keeps your personal affairs confidential and out of court, whereas a Will becomes a public document after you pass away no matter how private you were during your lifetime.
This is a common misconception as it relates to Estate Planning. There is no minimum amount of money or assets you need to have in order to have an Estate Plan. With our three different customizable packages, you can choose the one that makes the most sense for you and your family. If you have minor children, and assets totaling over $162,000 you should contact our office to see how you can avoid probate court for your family.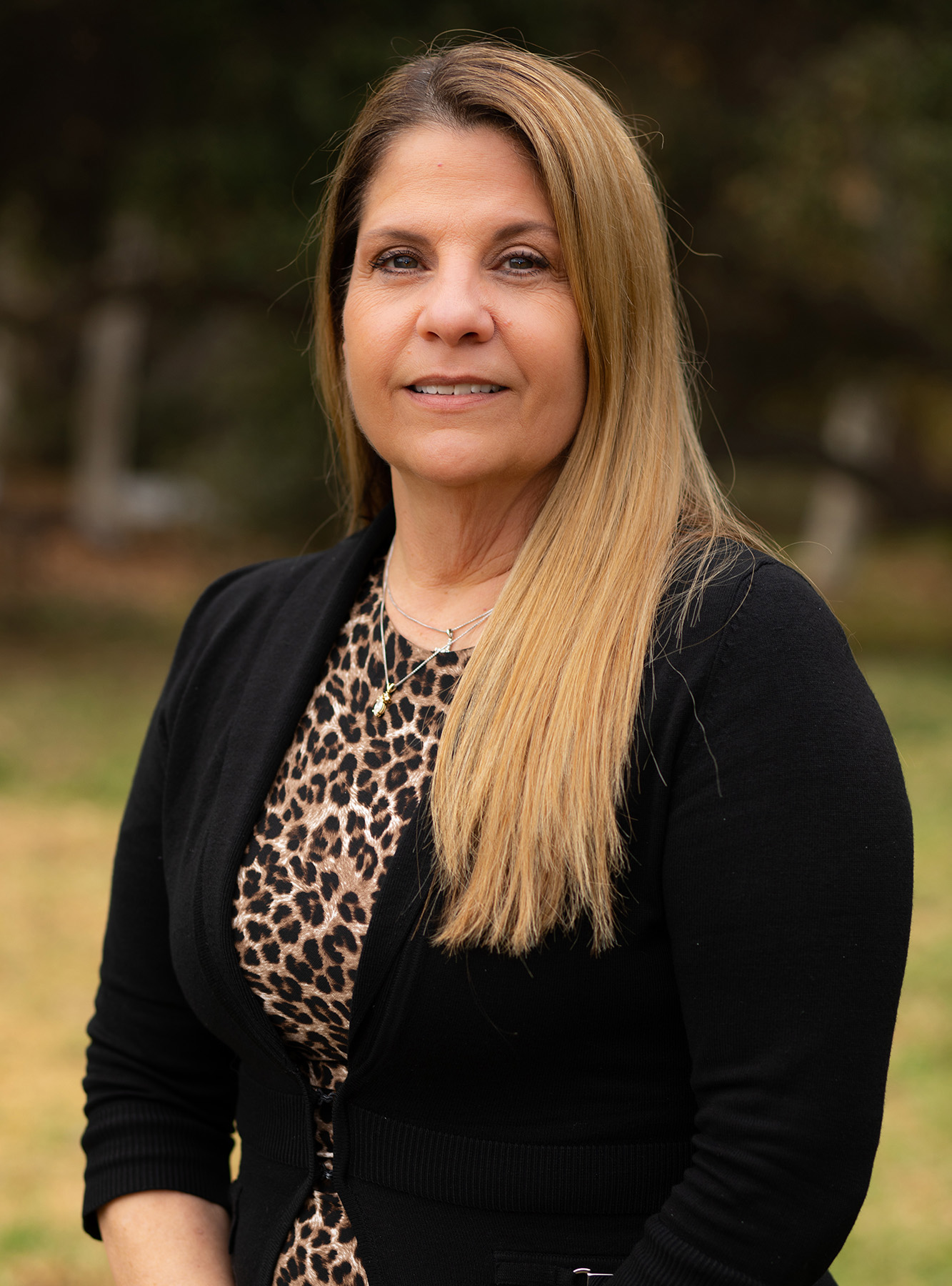 Many of my clients found they needed to establish or modify an Estate Plan after changes occurred in their lives and asked me for referrals. Often, they would call me back and tell me how disappointed they were in the Estate Planning process and the services they received. After hearing their stories, I knew there had to be a better way to provide Estate Planning services that really focuses on building relationships with the client like I did in my family law practice and that would provide continued services to ensure clients that their Estate Plan would always meet their goals even if things changed.
I am happy to announce we have found a way to help you create an Estate Plan that will meet your goals and will keep your loved ones out of conflict and court after you pass. I am a huge proponent of keeping families out of court and I am excited to be able to provide this valuable and unique service to help you accomplish your goal of leaving a legacy for your loved ones and we also provide you the added protection of ensuring your plan remains up to date and give you the confidence of knowing your Estate Plan will do what you planned.
Contact us today to learn how you can create your Family Estate Plan to protect your loved ones now.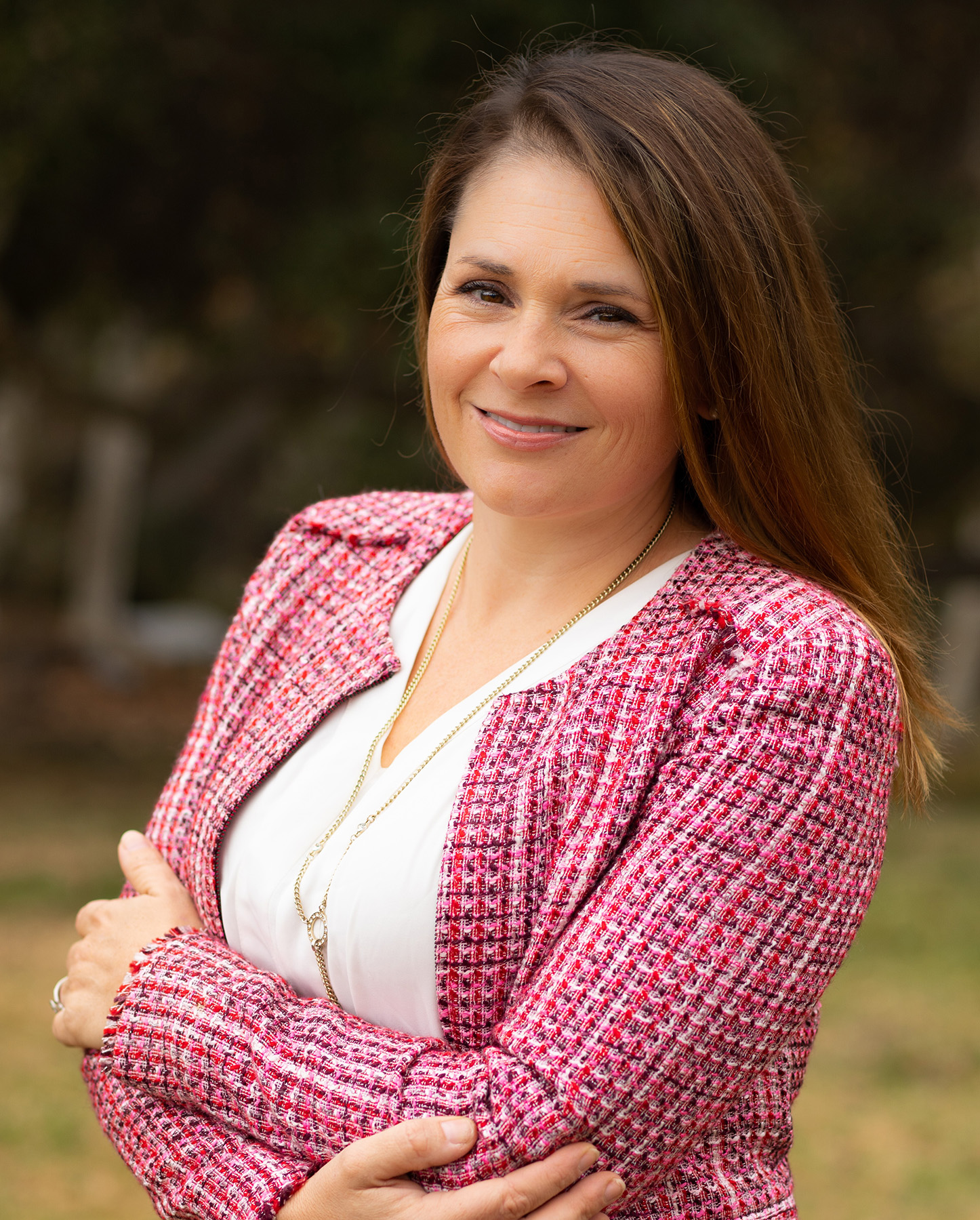 Colleen graduated at the turn of 2009 economic downslide, which gave her limited options for employment. Unlike most of her colleagues, she was quickly hired by a family law firm for the next 13 years she appeared in courtrooms representing families all over Southern California assisting families through divorces, custody, spousal and child support, domestic violence issues, and property division. Her passion has always been empowering clients with education and tools so they can reach resolutions amongst themselves to save thousands of dollars and months (if not years) in the court system. She received extensive training to become a mediator in San Diego.
With her expanding family, Colleen made the decision to step away from the courtroom to focus on her favorite aspect of being a lawyer- the relationships she builds with her clients. She is now practicing Estate Planning, working alongside clients in protecting their families (and assets) from court and conflict and creating their legacies. She engages with her clients to find out (and plan) for their goals and take the fear out of planning for the future. Her focus has been and will always be about the children. Her plans are tailored to ensure their safety and planning for their successful futures.
Colleen lives in Fallbrook with her husband and three sons. Her hobbies include cooking, everything and all things Peloton, and chasing her kids.
Book a FREE 15 Minute Consultation!
We offer both remote and in-person appointments. Book your FREE 15 minute Estate Planning consult today!